From the terroir to the grapevine
The Haute-Vallée, a terroir of exceptional wines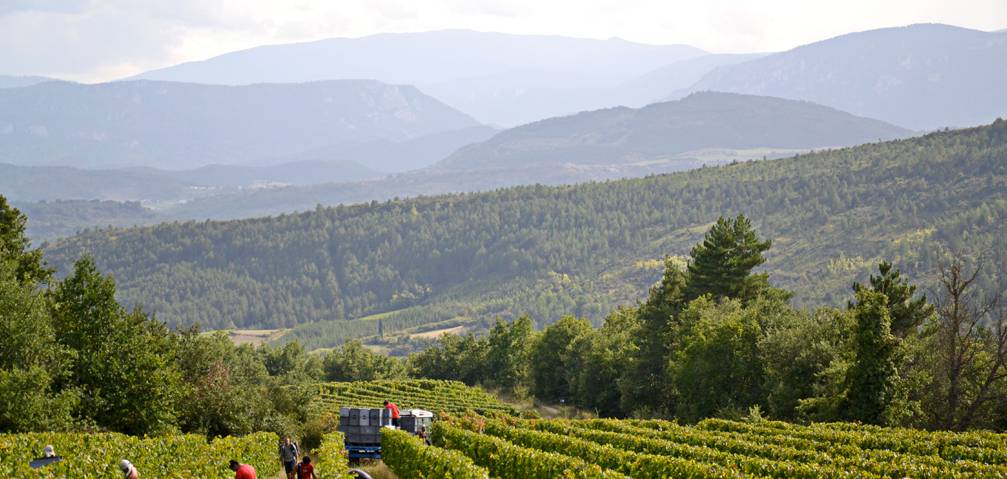 Located in the extreme southwest of the Languedoc vineyards, at the foot of the Pyrenees, the region combines Mediterranean and Atlantic climatic influences.
The domain takes root in Antugnac, at the heart of the Upper Valley, one of the 4 terroirs making up the Limoux AOC. The landscapes are beautiful and the vineyards are perched on the hillsides. Its plentiful sunshine and rainfall provide an ideal context for the production of our wines.
Cooler due to its altitude, the Upper Valley terroir is more suitable to white varieties and especially Mauzac. Perfectly oriented towards the East, the vineyard is sheltered from oceanic influences.
The grape varieties Chardonnay, Mauzac, Chenin and Pinot Noir are cultivated here according to the respect of the subtle balance that unites the vine and the earth.
Our passion for this land allows us to extract the purest expression thereof. Its effect on our wines translates into a nice freshness and a superb expression of the fruit. A more balanced sunshine affects the acidity level and the matter.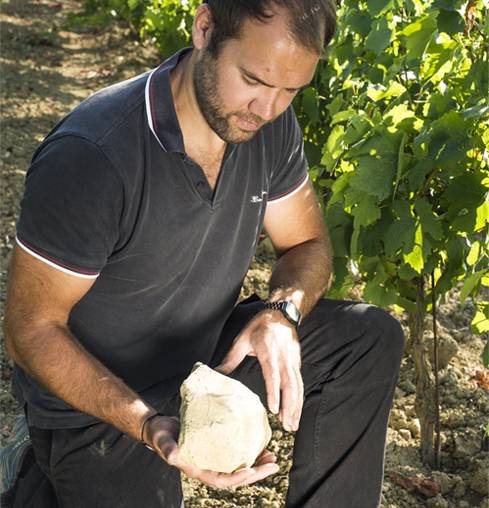 Our vineyard: a garden, an ecosystem
We imagine our vineyards as a huge garden to be cultivated with humility, respect and love. They are the origin, they are the Earth, the roots, they give precious fruit.
We consider them as an ensemble of their ecosystem. Our vineyards are also our trees that surround them, the wild flowers that border the vines, the capitelles (dry stone huts), birds that nest there, rivers… The flora and fauna are considered as part of each plot.
Each plot that makes up our vineyard is tended to with the utmost respect and for each one, a work log is kept.
Our vineyard is located on the southern slope of a hill, in the form of an amphitheatre. The vines are about 25 years old and cover 31 hectares.
The altitude, ranging from 260 to 480 meters, has an impact on the maturation of the grapes.
At the estate, we do a late harvest, around 2 weeks later than in the rest of the appellation.
The annual cycle is composed of 4 periods:
From November to the end of March: pruning
From March to April: tying
From May to July: lifting and trellising
From June till harvest: trimming and hoeing the ground
Since the fall of 2015, we have been sowing legumes and cereals between the rows of grapevines. In the spring, they produce organic green fertilizer for soil enrichment.
Cultivating the most precious thing we have, in the best way, is essential for us and for that reason, we have chosen rigour, that of organic farming since 1986.
Thus the Delmas Domain respects the fragile balance of nature and life by doing our best to preserve them.